Home | About Us | Contact Us | News & Events | Site Map
Follow us :




Crescent Hospital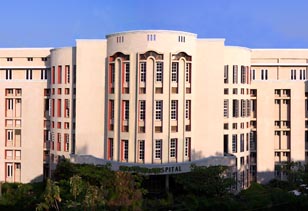 Crescent Hospital was inaugurated on 1st of May 1997 under the auspices of Crescent Medical Centre Ltd. The birth of this Hospital marked the beginning of a new era of professional health care in the history of Alathur. The population of the thaluk, totaling around 4 Lakhs, had the opportunity, for the first time, to seek expert medical opinion and efficient treatment for their ailments in their own locality.
Crescent Hospital started with an in-patient capacity of 50 beds and 11 doctors. The overwhelming response from the common public compelled us to increase the bed strength to 100 within 3 months and to 150 within a year. Through the years, crescent hospital has improvised a lot, both in quantity and quality, with its arduous service and sheer dedication. Today, the hospital has an inpatient capacity of 300 beds, 25 doctors, and over 300 paramedics working 24 hours to serve the patients and improve the health of the public.