Home | About Us | Contact Us | News & Events | Site Map
Follow us :




Crescent College Of Nursing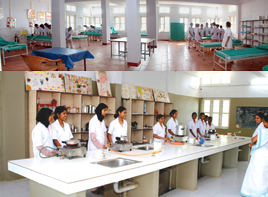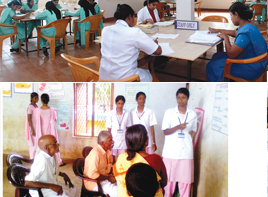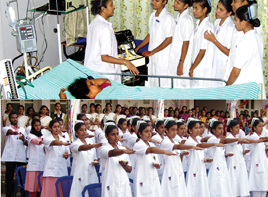 Considering the need of the locality to have a Nursing College that can keep up high standards in the nursing profession, and with its experience in establishing and administering the Crescent Hospital and the School of Nursing, Crescent Medical Center decided to set up a Nursing College under its management. With the available infrastructure facilities and medical/paramedical personnel of the Hospital, it can provide advanced knowledge and training at degree level with ample clinical experience to the nursing students.
The College of nursing which got approval from Govt.of Kerala, University of Calicut, Kerala Nursing Council and Indian Nursing Council, was inaugurated on 2nd of January 2006. Of total strength of 50 students per year, 50% are given to Government quota. The management is collecting the Govt. approved tuition and other fees only.
The College of Nursing aims at imparting nursing education based and built on scientific principles and sound educational theory & practice to aspiring young students to prepare them professionally as qualified nurses who will be able to function as a team member in the role of a practicing nurse. The institution will endeavor to instill in them a true spirit of service to the humanity so that they emerge as fully developed professional to serve the needy world.
Crescent Medical Centre has procured 5 acres of scenic land on the banks of river gayathri, about a kilometer from the existing hospital, for the purpose of constructing separate buildings for its Nursing institutions. The Cnstruction of College Building and hostel Building has completed and The school of Nursing and College of nursing has started functioning in the new premises. It has well equipped classroom, office rooms, Science lab, Fundamental lab, Computer lab and Audio-visual labs, in standard with the Nursing Council norms. Well qualified and experienced faculty is working sincerely to impart professional nursing training for the students, so as to make this first College of Nursing of Palakkad district a standard professional education center, as its present sister concern, the Crescent School of Nursing.

To know more about Crescent College of Nursing, please visit